Plantcast Podcast Episodes
Valley Nursery Plantcast is a weekly conversation about plants. Gregarious gardeners Erin & Justin didn't know much about gardening until they discovered Valley Nursery in Poulsbo, Washington. Elbow deep in dirt and surrounded by experts, they use their blossoming knowledge to share practical and seasonal planting, pruning, purchasing and fertilizing advice.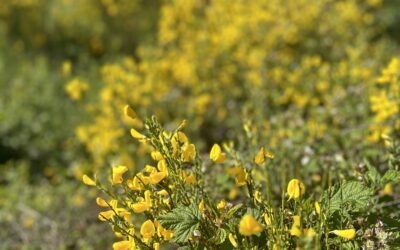 That bright prolific yellow plant that's blooming every where in Kitsap County is an invasive noxious weed. Getting rid of it is as challenging as gardening is rewarding. We chat about how and when to get rid of the nasty plant so it won't destroy your yard the work...