Plantcast Podcast Episodes
Valley Nursery Plantcast is a weekly conversation about plants. Gregarious gardeners Erin & Justin didn't know much about gardening until they discovered Valley Nursery in Poulsbo, Washington. Elbow deep in dirt and surrounded by experts, they use their blossoming knowledge to share practical and seasonal planting, pruning, purchasing and fertilizing advice.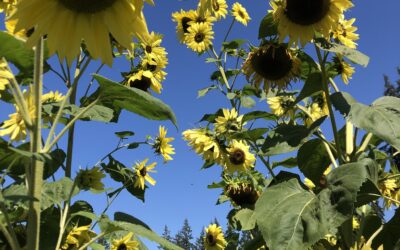 Pollinators are our greatest allies in the garden. Want more blooms? Place more landing pads for the pollinators in your garden. What a bounitful harvest? Plant more color variety. There are very simple tricks and additions you can make to your garden to make it a...